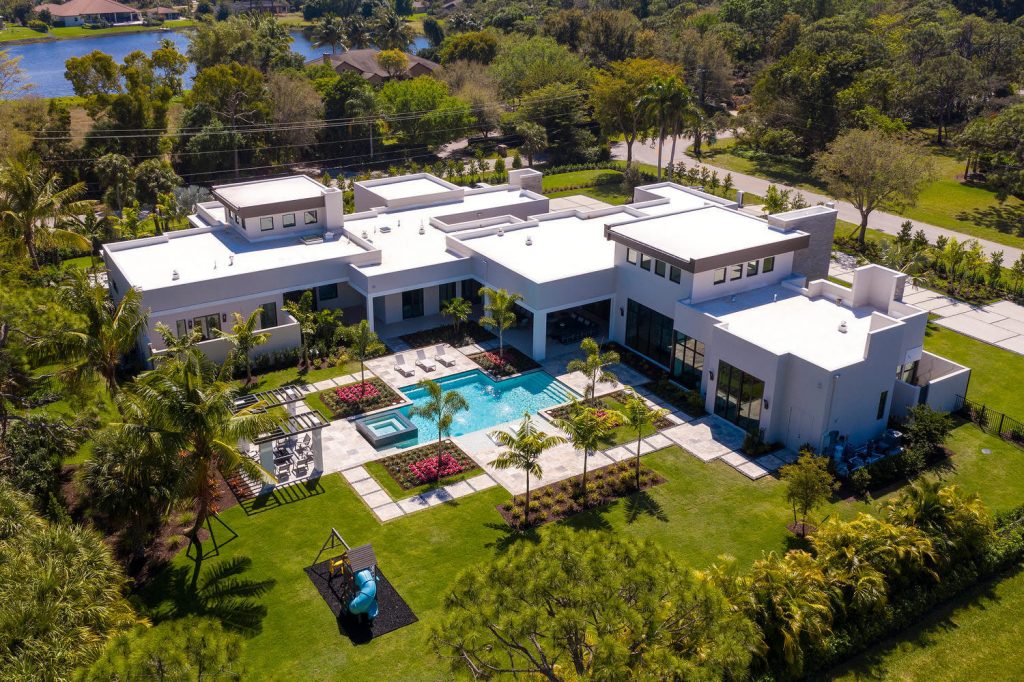 Remarkable things often result from pushing the envelope, thinking outside the box, and focusing on how to innovate. In this case, a well-acquainted group of luxury home professionals did just that, resulting in a ground-breaking style of home that will surely be mimicked and remembered for its unique archetype.
"We wanted it to be like opening a new book. It's a new era, and we wanted a new style of house," says John McGarvey, founder of McGarvey Custom Homes. The vision behind his new home in Naples' coveted Pine Ridge Estates neighborhood was purposely designed to be a "multigenerational-style" residence.
The McGarvey team, led by John, his wife Joanne, and their daughter Jennifer McGarvey Burch, approached this project like they do with any other private residence or model home. They assembled their team and began collaborating on the design, bringing in residential designer Rich Guzman of R.G. Designs, founder and principal Faith Fix and lead interior designer Arlynn McDaniel of Freestyle Interiors, and landscape architect Christian Andrea of Architectural Land Design.
Not only was this a personal project for the McGarvey-Burch family, but it was also very special to Guzman, McDaniel, and Andrea, who have been collaborating with the McGarvey Custom Homes team for nearly two decades.
"We are comfortable enough with them that we were able to be open and honest on planning the drawings for our house," explains Burch, who is director of residential construction for McGarvey Custom Homes. "There were times that we took the 'piece of paper' someone brought to the table and we'd throw it in the trash," exclaims McGarvey. "Other times, we emphasized it to another level. Sometimes we disagree, but there is nothing wrong with that!" he continues as he recalls the importance of building a team that isn't composed of "yes men."
Rich Guzman, principal residential designer for R.G. Designs, first worked with McGarvey when he designed one of his previous personal homes. Since then, they have partnered together on countless private residences, models, and projects. "When he approached me about the concept, I kept an open mind," says Guzman, recalling when McGarvey first mentioned he wanted to build a home for him and his daughter, "But I knew I would have to design it differently, so that it would be acceptable to him and his tastes."
Arlynn McDaniel, senior lead designer of Freestyle Interiors also has a longstanding relationship with the McGarveys and McGarvey Custom Homes. "I've known John McGarvey for almost 20 years," admits McDaniel. "I've done several projects for him and had the pleasure of planning the interior design of three of his personal homes."
Written by Emily Fitzgerald
Photography by Blaine Johnathan