CUSTOM HOMES – DESIGN / BUILD
Founded by John McGarvey back in 2001, McGarvey Custom Homes has established itself as one of the most prestigious providers of luxury residential construction and commercial buildings in Southwest Florida.
Artful Exteriors
Grande Living
Epicurean Kitchens
Elegant Master Suites
Luxury Bathrooms
Tropical Outdoor Living
Learn More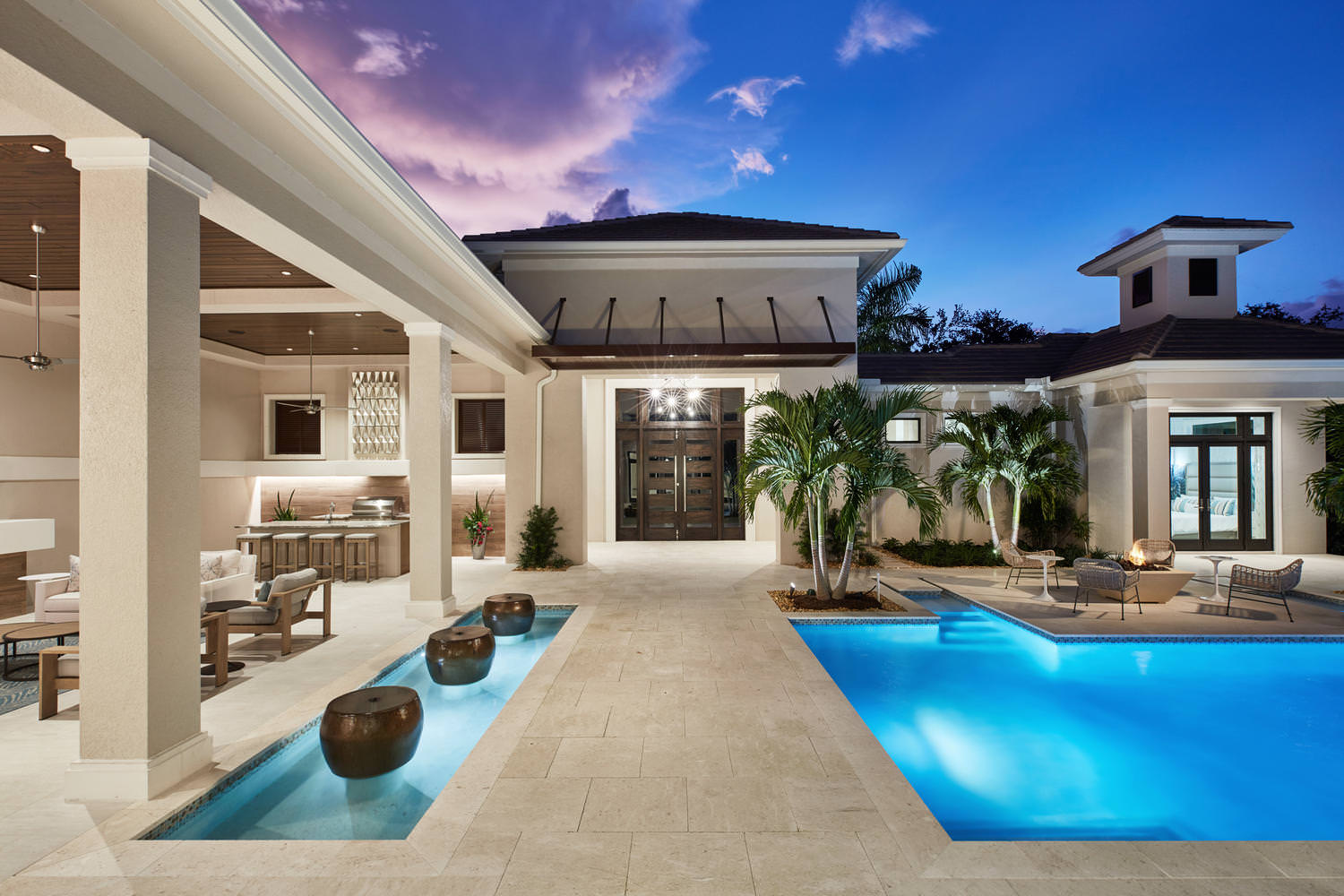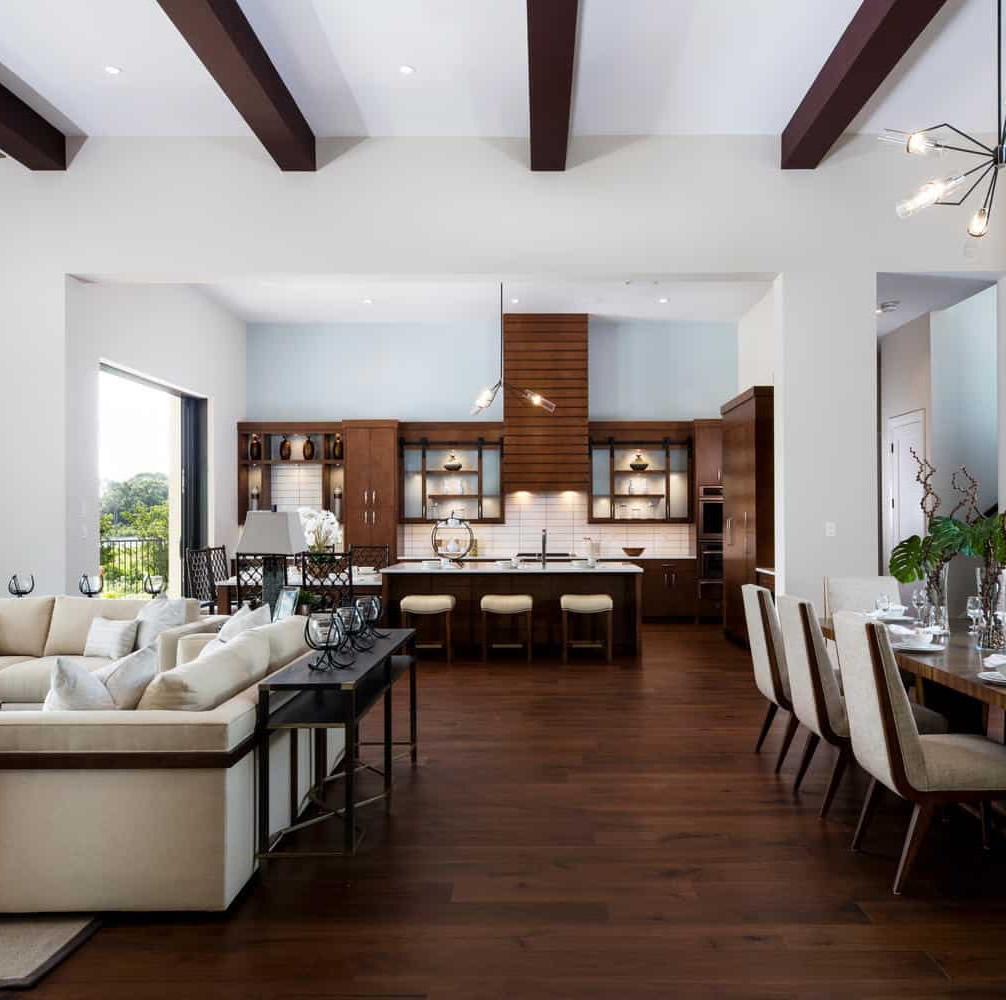 The stunning architectural lines and exterior detailing found in every McGarvey Custom Home reflect our commitment to expanding the boundaries of your imagination. Exquisite waterscapes, lush tropical gardens, sparkling fountains, stunning Porte Cocheres, stately columns and captivating precast concrete elevation accents combine to make an unmistakable statement of arrival.
What do you envision?
Stunning tower and courtyard entries can be designed to reflect the elegance that defines your lifestyle. Concrete paver driveways and walkways, arched openings with dignified solid wood doors, a circular or semicircular approach for guests and a separate, spacious motor court for your personal vehicles can all convey a level of luxury and sophistication that speaks to who you are and all that you've achieved. The architects and landscaping professionals at McGarvey Custom Homes are intent on crafting artful exteriors that maximize the visual appeal of your home. The possibilities are as grand as your imagination!
Learn More
Our Customer Service Department strives to provide the quality McGarvey Custom Homes is well known for. We know what it means to provide not only quality service but to be knowledgeable in all areas of the luxury home world.
We keep abreast of the changes in the designs and homes we build, changes in buildings code, new trends, etc. and use the time speaking with our customers to ensure their needs are met. Please fill the form below and a member of our team will contact you in the shortest time possible to help you with any questions or projects you may have.