Profiles of Distinction Showcases industry leaders and visionaries from a wide array of fields, and inspires readers through accounts of extraordinary triumph. Linked together by their remarkable accomplishments, every top-producing individual and company spotlighted herein offers unique insights, ultimately highlighting the tools and talents that lead to success in today's ever-changing business climate. We are honored to know them and delighted to profile them, sharing their success with our community.
McGarvey Custom Homes
John McGarvey founded McGarvey Custom Homes in Naples in 2001. Over the last 21 years, his name has become synonymous with excellence in home building. "When you walk into a McGarvey house, you know," John says.
From custom cabinetry to one-of-a-kind ceiling treatments and a six-step paint process for every room, McGarvey Custom Homes focuses on the details that matter.
"When you step into one of our homes, you feel the quality of the finish level," says Jennifer McGarvey Burch, John's daughter, and the director of residential construction. She's one of eight family members involved in the business.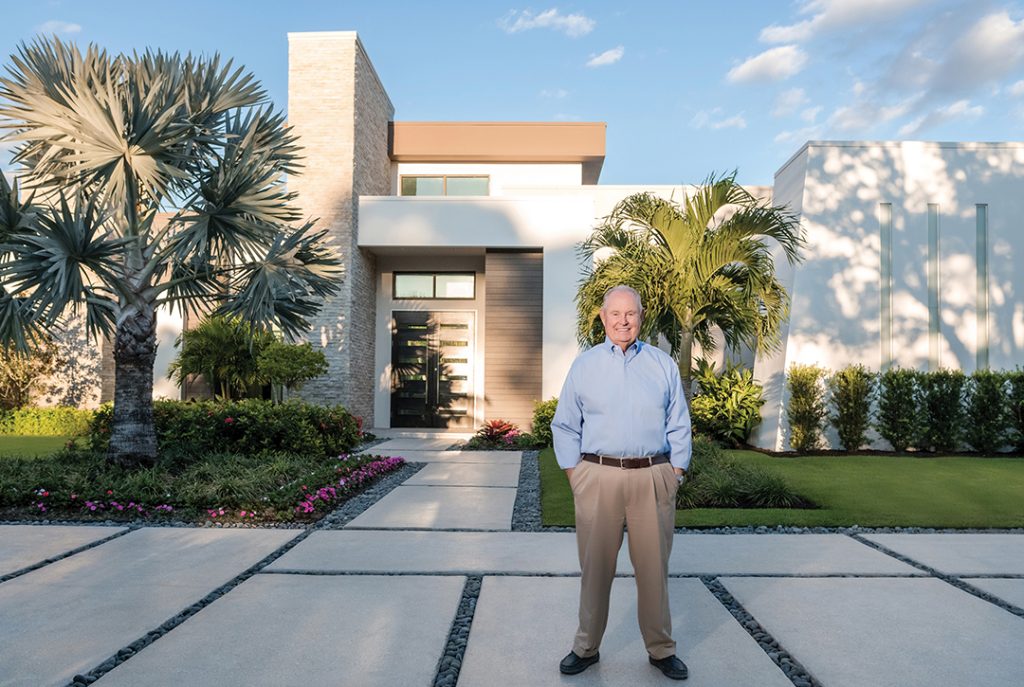 Though wow is a word John often hears, he insists that his homes are as approachable as they are stunning. "Our houses are elegant but not formal," he says. "They're livable. You feel comfortable in them. You know you can take your shoes off and curl up on the couch and feel good."
Feeling good at home is essential. John knows that his clients take pride in their property. And a beautiful custom home is an important signifier of success. When the McGarvey team delivers a magnificent house built to a client's specifications, it's a great feeling for everyone. "The client feels proud, and everybody wins," says John.
Jennifer agrees. "Our homes are works of art for us," she says. "In this community, there are a lot of successful people. We're honored to build our custom homes for them."